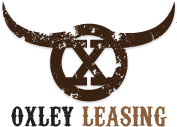 Finding the perfect place for your business is hard work. There is a lot that goes into it. The search is draining. Nailing down the contract is stressful. And oftentimes, the future of the property lays in the hands of someone you don't know or trust very well.
At Oxley Leasing, we know exactly what you're going through.
In 2010, we recognized that the current commercial real estate industry still had a lot of room to grow. We founded Oxley Leasing with the goal of offering superior services that focused on your company's future and vision. Because we're owners and innovators too, we understand your mindset and want your business to succeed.
Oxley Leasing is proud to offer top notch real estate services founded on integrity and professionalism. Our team boasts seasoned and well-connected professionals with specialized expertise in retail, commercial, industrial, development, investments services and property. By leveraging our collective expertise and keen market insights, we can accurately analyze and create value for you and your business.  We would be honored to work with you to find the perfect fit for your company.